The acronym CMS stands for Content Management System. It is a simple yet powerful software that allows users to manage, modify, and create digital and web content for their websites and businesses. To put it simply, if you run a website and want an easy and convenient way to manage your content, a CMS lets you do it without needing to write hefty codes.
A CMS is beneficial because it handles your website from the backend, allowing you to store images, manage webpages, and incorporate changes as per your requirements. CMS also allows you to work in a collaborative environment by supporting multiple users in a single platform.
WordPress CMS Working
Since 39% of the web is built on WordPress, we'll take a look at how a WordPress CMS works with examples.
What if you wanted to post a simple blog on your website but had to write a static HTML code file first? Did that sound confusing? That's how your life would be without a CMS at your disposal.
WordPress Dashboard
With the help of a content management system – here WordPress – you can simply post your content without writing a code because CMS takes care of that. With its user-friendly and easy-to-use interface, website management is just clicks away. See the WordPress dashboard below: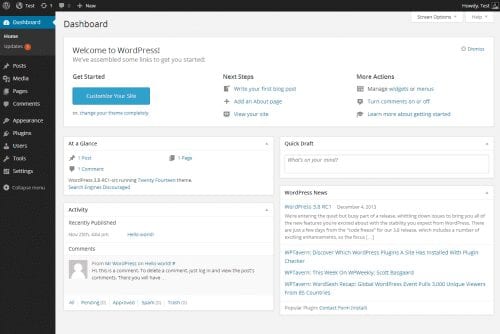 Here you can manage your posts, media, pages, comments, plugins, and many more options with just a few clicks. It also highlights your recent activities and news updates for your ease of access.
WordPress Media Library
It's also really handy to upload all your media into WordPress Media Library. With WordPress CMS, it's easy to add and sort all your media without having to interact with your web server; you can simply browse through your files and Add New playlist to your library, see picture below.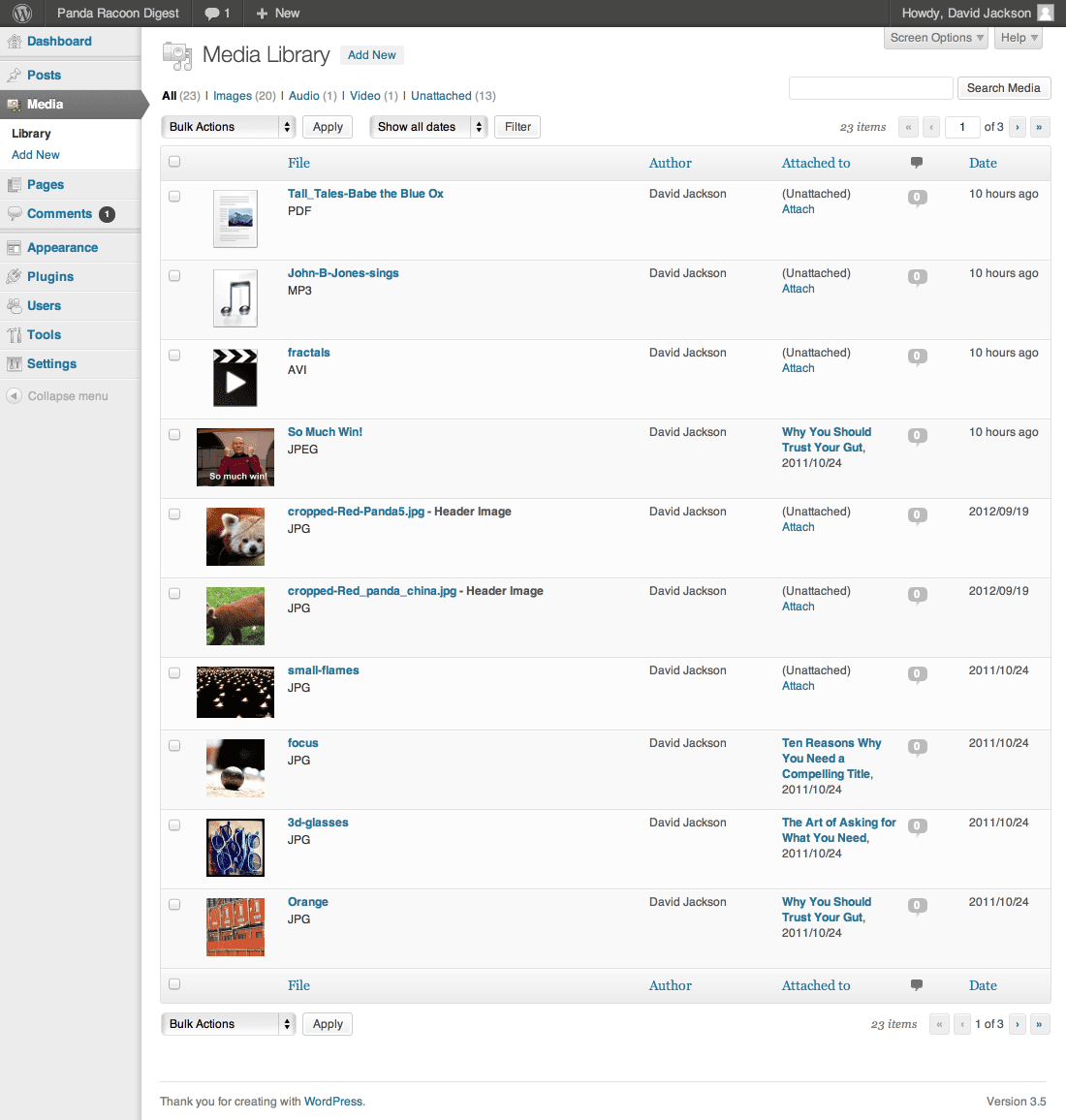 With the WordPress CMS, you can design your website as you want your customers to see it. Moreover, it has many free options and plugins, such as White Label CMS, WooCommerce, Cornerstone, etc., which make up a good set for your startup.
Building Your Website with a CMS
Website building might seem like a pro-thing, but with CMS, it's not so much of a big deal. In general, building a website using a CMS requires the following steps:
First, purchase a web hosting service such as HostGator or GoDaddy, and buy a domain name for your business. Or you can go with our favorite, for obvious reasons, Web Graphics And More.
Get the content management system of your choice and install it on your web server.
Select the best layout and functions to showcase your website and configure the CMS.
Get yourself going by writing your favorite blogs and content and adding media to your CMS interface.
If you run a WordPress site, or are thinking of starting one, a CMS is a great tool to help you carry out multiple tasks and populate your site with content easily and efficiently.  There are resources available to learn on your own.  You tube is full of videos that can bring you up to speed.  If you need help to start out, a company like Web Graphics And More might be just what you need.