WordPress podcasts are so amazing: they provide you with knowledge, useful tips, and expert opinions by renowned WordPress developers and users. Moreover, WordPress podcasts are a great way to stay updated on the latest news and trending topics.
The WordPress community is so big, with over 455 million users around the world, and keeping up with everyone isn't that easy. Thus, podcasts serve as a backlink that connects and provides you with all the relevant tips and tricks to make the most of your WordPress website.
So, if you're curious about WordPress 'how to' tips and some trendy hot news, here is the list of 7 best WordPress podcasts to listen to in 2021:
7 Best WordPress Podcasts to Listen to in 2021
1.      WPwatercooler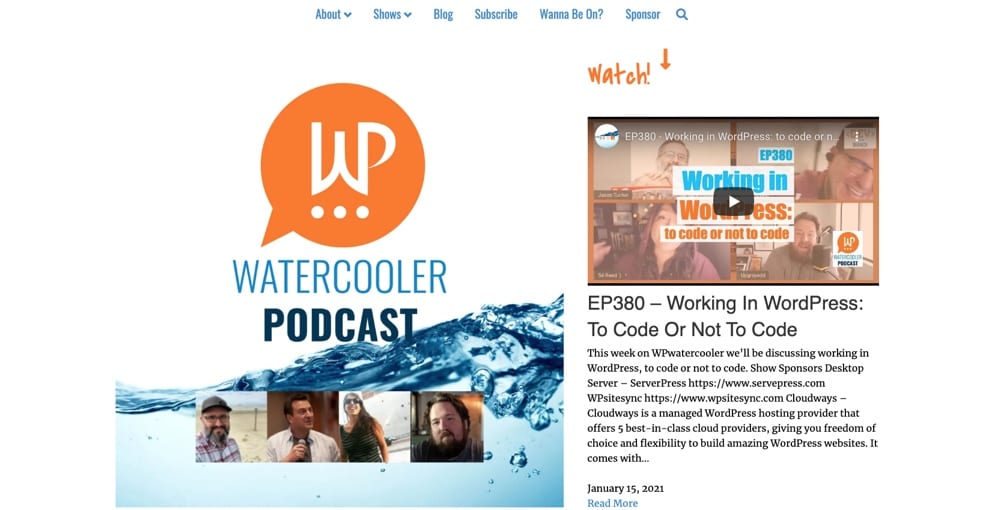 If you love exploring WordPress during the weekends, WPwatercooler is the best pick for you. Since 2012, Jason Tucker has been committed to bringing together people from the WordPress community to discuss how it's changing our lives and businesses. WPwatercooler has been built as a light-hearted edutainment show where they provide entertainment-mixed education.
2.      Matt Report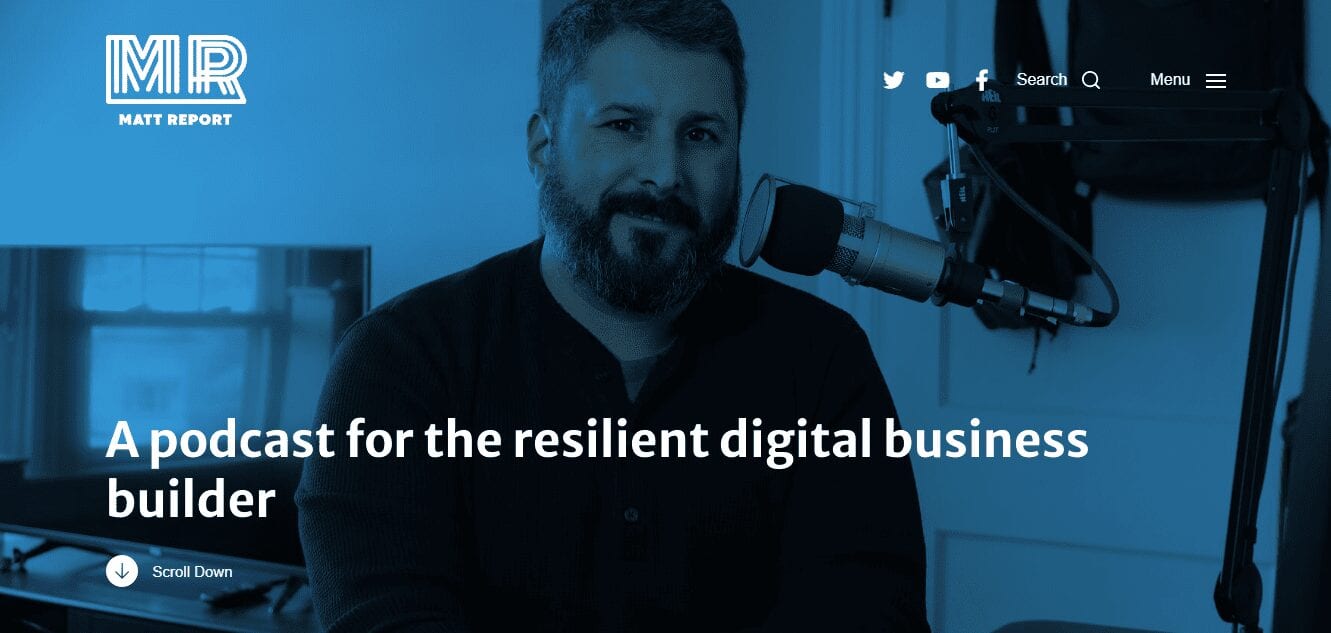 Looking for online success? Matt Medeiros has you covered with his up-to-the-mark Matt Reports on eCommerce, marketing strategies, and WordPress development. Since 2012, Matt has been presenting hour-long entertaining podcasts where he interviews business owners and consultants about their success strategies in the online world.
3.      Hello WP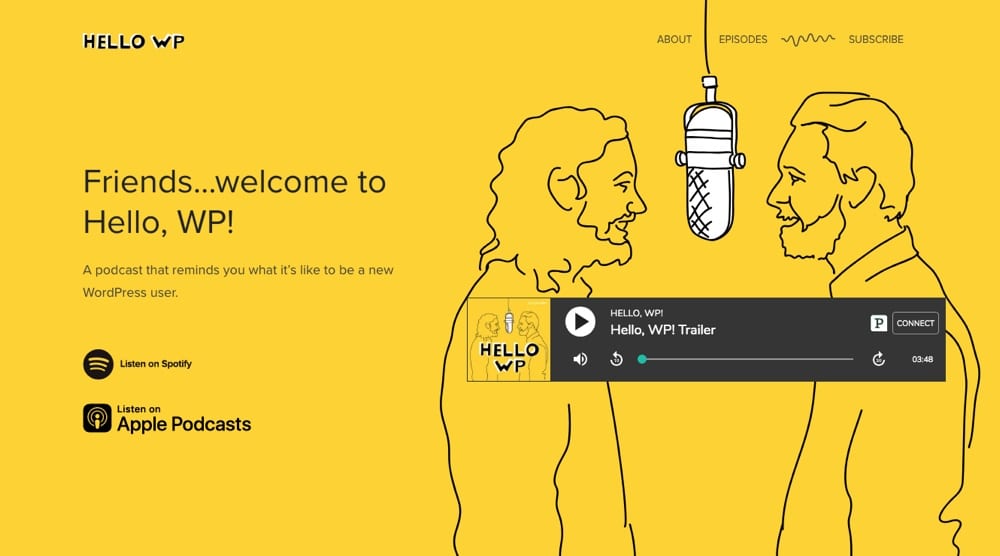 Hello WP was launched in 2019 with a sharp focus on educating novice WordPress users using the experience of professional developers. It mainly covers everything related to WordPress basic such as installation, plugins, themes, CMS, etc. Hello WP is created to bring a fresh viewpoint, provoke discussion, and inspire listeners to care deeply for their communities.
4.      The Kim Doyal Show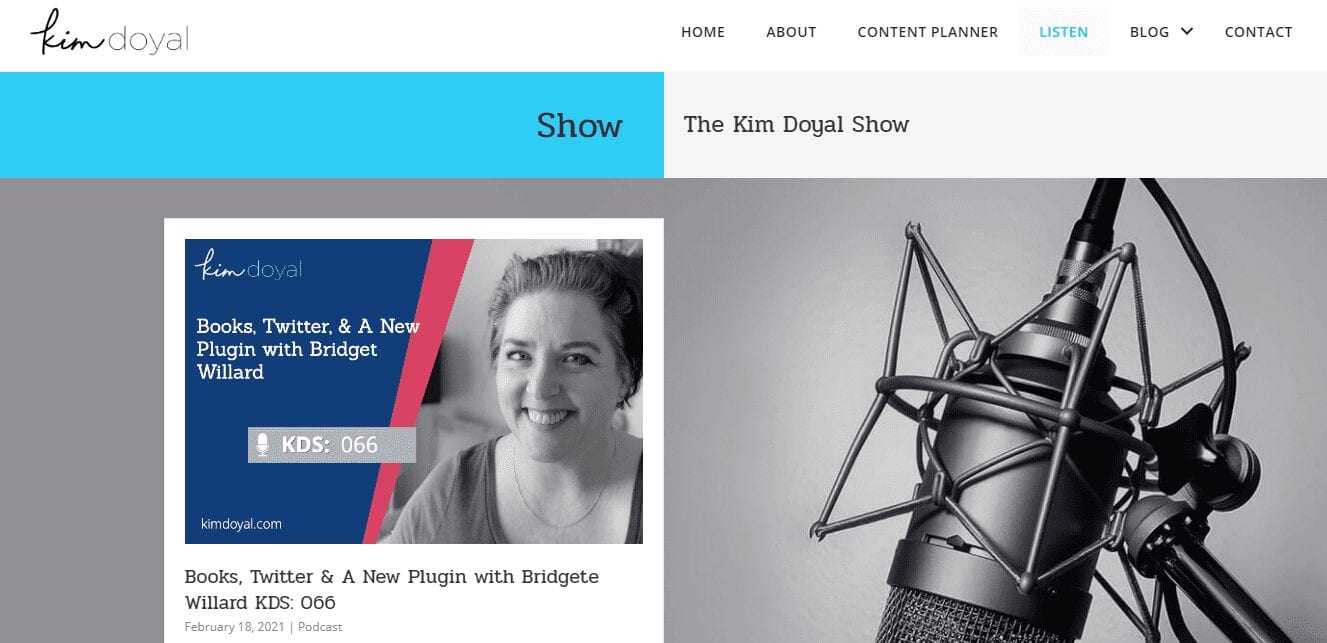 The Kim Doyal Show helps online entrepreneurs build a quality list, use email marketing for growth and connection, and launch newsletters that help build traffic for your WordPress website. The presenter, Kim Doyal, also guides you through her email marketing sessions and covers topics such as SEO, entrepreneurship, and much more.
5.      WPMRR Podcast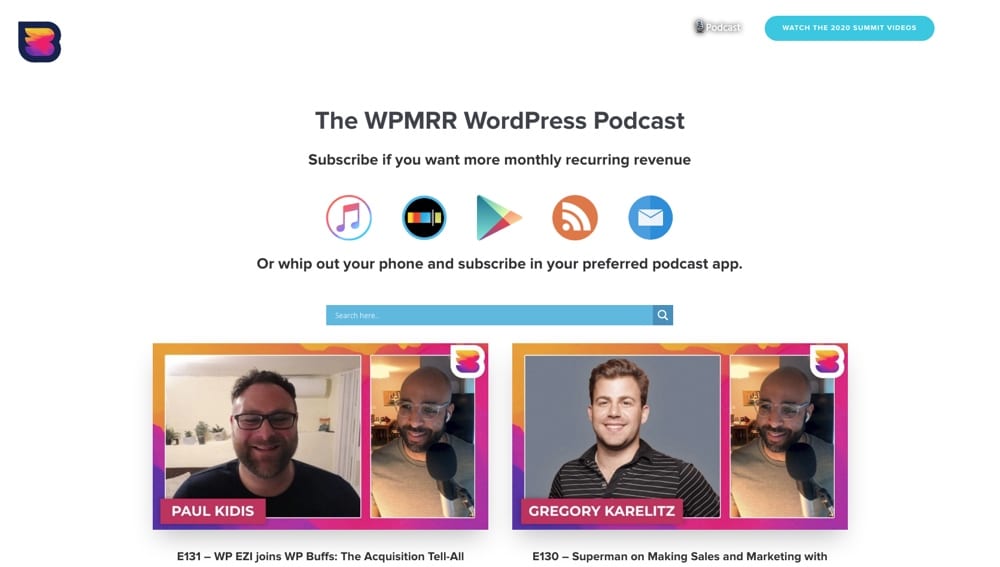 The WPMRR Podcast airs the leading professional WordPress developers where they share worthy tips with a prime focus on growing your monthly recurring revenue. The podcasts cover topics such as time management, the importance of portfolio, marketing hacks, and hyper-tactical content and SEO techniques.
6.      Do the Woo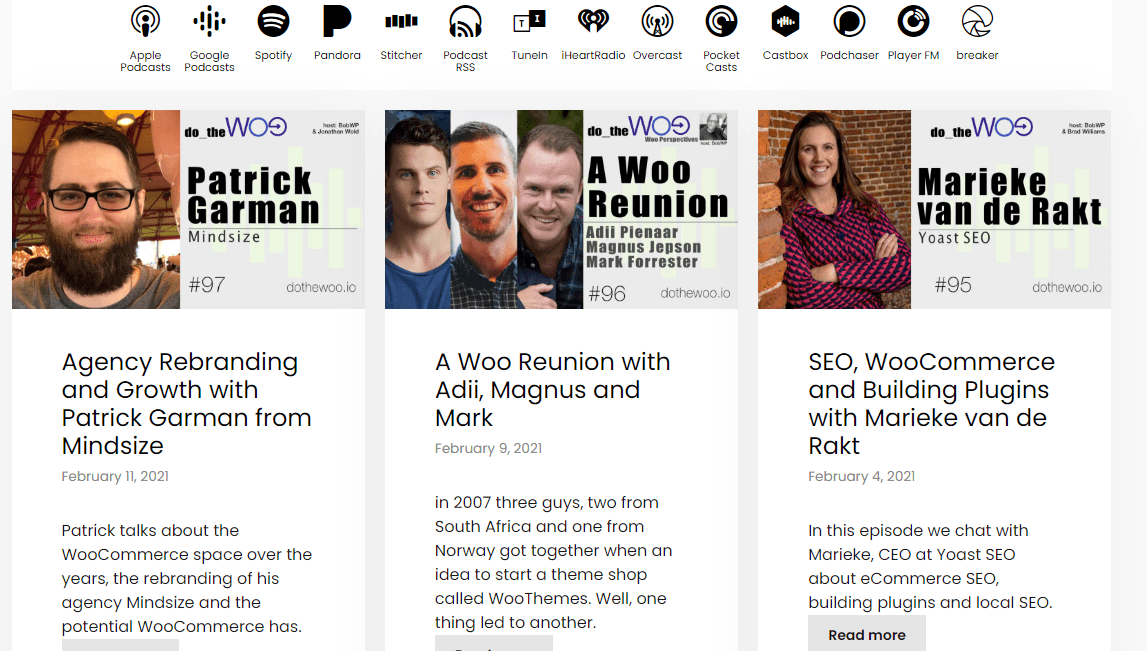 Interested in WordPress WooCommerce plugins? Tune into the Do the Woo podcast. The podcast was founded in 2006 by BobWP.  It started as a an education platform.  He and his friends chat with WooCommerce developers and WordPress professionals.  The podcast provides useful information to newbies. They also highlight products and services, perspectives, and insights into the WooCommerce builder ecosystem.
7.      Post Status Draft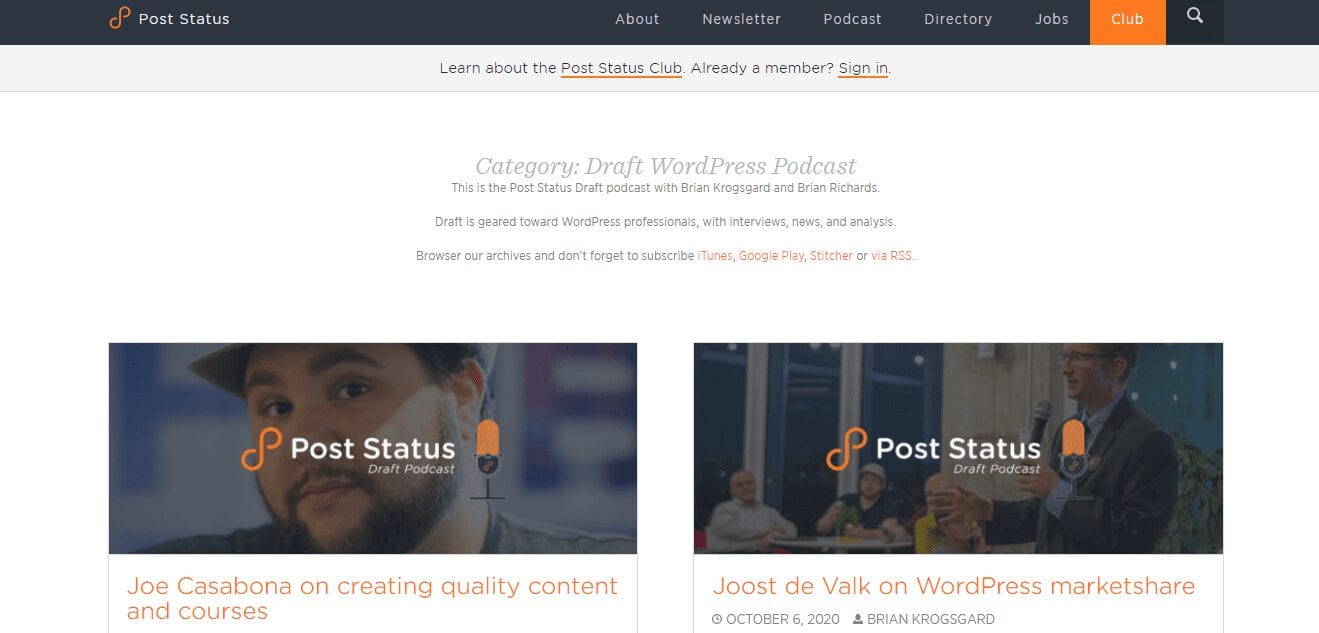 The Post Status Draft podcasts are focused on interviewing WordPress professionals who have made millions out of their online businesses. Brian Krogsgard and Brian Richards are the presenters.  They attract listeners to learn from experts, and turn their ideas into making-making machines.